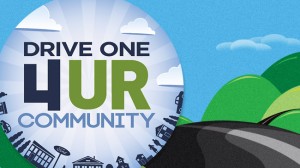 The North Huron Food Share is pleased to be hosting the Ford Drive 4UR Community in conjunction with Leslie Motors.  For every test drive taken, Ford will donate $20 to the food share.  Please share and email your family and friends about the event.  Our goal is 300 test drives but I know our community can exceed this expectation.  Come out for a fun day and test drive some new wheels.
DATE:  Saturday, October 4th
LOCATION: Maitland River Community Church Parking Lot
TIME: 9 – 5
The Cub Scouts will also be hosting a BBQ at the event so please come out to support them as well.